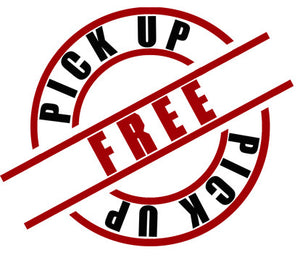 Free Pick-Up Option
We offer a free pick-up option at either a competition we are attending in western Canada, or at our workshop located in south Calgary.
If you would like to use this pick up option simply add this to your shopping cart and the shipping fees will be $0. This will only apply to customers in western Canada (BC, Alberta, Saskatchewan, and Manitoba). 
Please see the list of competitions we plan on attending.  Please CONTACT US to confirm our attendance, and to confirm your order will be complete in time for this pick-up option.